The best guide to Oregon Wine Country has four legs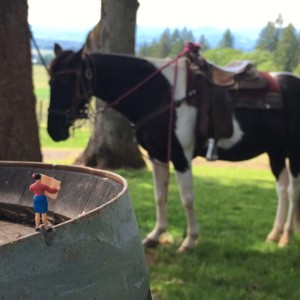 I've lived in the capital of Oregon wine country, McMinnville, Ore., for five years and have been a travel writer all that time, but I've never experienced something as life-shifting as being up in the Red Hills on a horse. It is, without a doubt, the best way to go wine tasting.
Unless you're afraid of horses. If that's the case, don't do it 🙂
You can read about wine tasting and and horseback riding in my latest Tiny Travels column here.