Books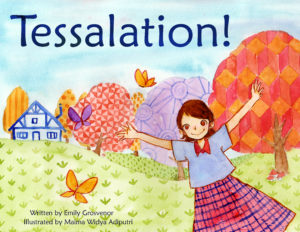 A children's math picture book about patterns and wonder. 
Tiny Tessa Truman-Ling sees patterns in the strangest things! One day, Tessa's mama sends her outside to play. There, in a game of hide-and-seek, she discovers a thrilling beauty in the patterns of nature. In the wonderland of her backyard, Tessa explores a bee hive, a mushroom ring, a pile of leaves, and makes friends with turtles, fish and butterflies. As she gets lost in the patterns, she discovers that the world outside has a startling and comforting order to it. Join Tessa in this whimsical and engaging math picture book, which will teach children about tessellations and inspire them to get outside and be a part of nature!
Order from:
You've written a children's picture book or are thinking of writing one. But how will you get it out in the world? Crowd-funding is revolutionizing how artists and creators get their work into the hands of paying buyers. For independent writers, Kickstarter provides a compelling platform, one where you can build an audience for a book before it even exists. Even more importantly, it gives you access to a marketplace of awesome people whose feedback can be critical to your book's successful launch. In The Ultimate Guide to Kickstarting a Children's Book, Kickstarter creator Emily Grosvenor walks you through the process of refining your idea for the marketplace, identifying your audiences, launching your book project on Kickstarter, and making collaborative art creation work for you. With chapters built logically to mirror the process of creating a successful Kickstarter campaign, The Ultimate Guide to Kickstarting Children's Books will help you build a project that will attract backers, win fans and maybe even change the world.

Order E-book from: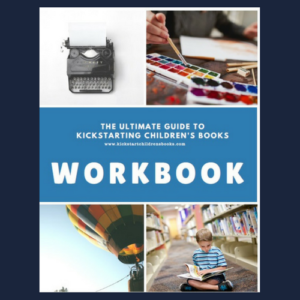 A companion to The Ultimate Guide to Kickstarting Children's Books, this 30-page workbook, available as a downloadable PDF, will guide you through the process of building your Kickstarter campaign for your children's picture book. To access it, please visit www.kickstartchildrensbooks.com.