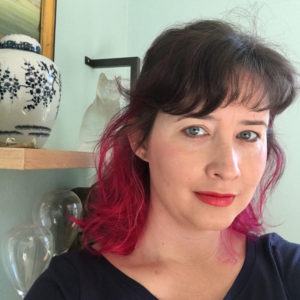 I am a creative, engaging and innovative writer who loves involving audiences, driving conversations and bringing ideas from conception to completion. As a devoted storyteller, I inspire businesses, organizations and individuals to locate their stories, create actionable road maps to success, and go from feeling lost to feeling found.
If you own a small business, I can help you create an actionable plan for harnessing the stories that will connect you to customers.
If you run an organization, I can identify how to connect you to audiences interested in your services and programs and lodge your mission in the map of their hearts.
If you are a reader looking for a fun way to see the world, I can help you with transformational stories about home and travel that will help you get out there, change your setting in order to change yourself.
If you are a writer struggling with structure, I can help you locate the through-line of your story in your big, beautiful project.
If you'd like to see my VISUAL CV, it's here, though it might be more fun to just poke around on this site.
This blog
I really only blog about three big picture things:
Monday: Travel, especially as it helps transformation
Wednesday: Nesting, because it is our human birthright
Friday: Creativity and Storytelling, every person's gift
I hope you'll find something to connect with here. If you'd like to get these stories in a monthly newsletter, you can sign up in the top of the right sidebar.
What I write
My writing spans genres. I've written mini-books about ballroom dancing, English language learning books in German, and I even kickstarted a popular math picture book about tessellations. I believe in sharing everything I learn (lest it rot in my grey matter), so every time I have a creative breakthrough I write an e-book about the process.
Business writing
As a copywriter for European Business, I've written 500+ image-shaping business stories about brands such as Grand Marnier, Nescafé, Stokke, CeBIT, Copenhagen Airports, SAP, Corsini Biscotti, Hannovermesse, and the Villa Erba. I can get just as excited about writing about a Slovenian injection molding company as I can about a Swiss mountain spa.
Media outreach for small organizations and non-profits
I am the PR chair and voice behind the communications efforts of the Terroir Creative Writing Festival and have  co-founded our local writing workshop series, WordStudio.
Magazine editorial
As a magazine editor, I specialize in engaging FOB content and feature stories for lifestyle and travel magazines. My most recent projects include the first-ever Oregon Wine Touring Guide, launched in 2016 by the Oregon Wine Board, and the Eugene, Cascades & Coast travel magazine, for which I also wrote 60% of the content. My branded content clients include Visit McMinnville, for whom I write the Tiny Travels column.
Reviewing
Everybody has an opinion, sure. But I like to think mine is informed by my five years serving as Book Club editor for Eugene Magazine, where I introduced the likes of Cheryl Strayed, Kelly Williams Brown, and Storm Large to my readers in pithy 250-word bursts.
Representation:
I am currently at work on funny memoir about houses, which is represented by Hannah Brown Gordon of Foundry Literary + Media.
My Most Popular Stories
Essays and personal transformation
Nesting
Family travel
Travel itineraries
Design*Sponge guide to McMinnville, Ore.
A Perfect Day in Dundee, Ore. (Sunset)
A Perfect Day in Astoria, Ore. (Sunset)
A Perfect Day in Silverton, Ore. (Sunset)
The Sensual Life
Writing workshops
Personal essay (through WordStudio)
Feature writing (at Linfield College)
Blog writing (through WordStudio and by arrangement)
Small business copywriting (by arrangement)
My Archive
You can also check my blog's archive for a list of every post I have written or use the search function in the upper right corner of this page to find other posts that might be of interest.
A Word about Affiliates
I'm pretty honest about how I feel about the books, products and services I review on this blog. Some of them I receive for free (I note that in the post) and many links are affiliate links. If I send you somewhere, you can trust that I believe in the product and the creator.
My Store
Please check it out. I'm constantly putting news stuff up there because, you know, I create stuff.
Subscribe to Blog
You can subscribe to this blog in the upper right sidebar.