The McMinnville AVA: A Detective Mystery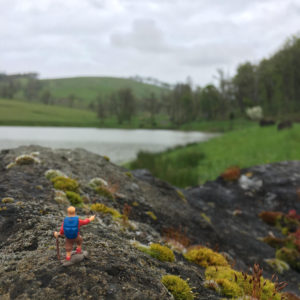 It just so happens I'm in the travel detective business. It's bad business to have an American Viticulture Area (AVA) right in your backyard that you don't know. It's like a clue hiding in plain sight.  From what I'm hearing on the streets it's the stuff dreams are made of: Sloping hills ripe for trodding, cool breezes wafting from the sea. The whole place like a lover waiting to be touched.
All we've got is, maybe the McMinnville AVA will have the best wine in the history of wine and maybe it won't. But the fact is it's there, it's waiting and for most of us working stiffs it's so close you can almost smell it.